How do I change my payment method?
Updated by Masella
You can change your payment receiving accounts at any time by creating a new payment method from your Seller Area:
Log in to your seller area via your email address
Go to the My Profile section
You can now change your payment information in the "PayPal email address", "Bank details" and "BIC" sections.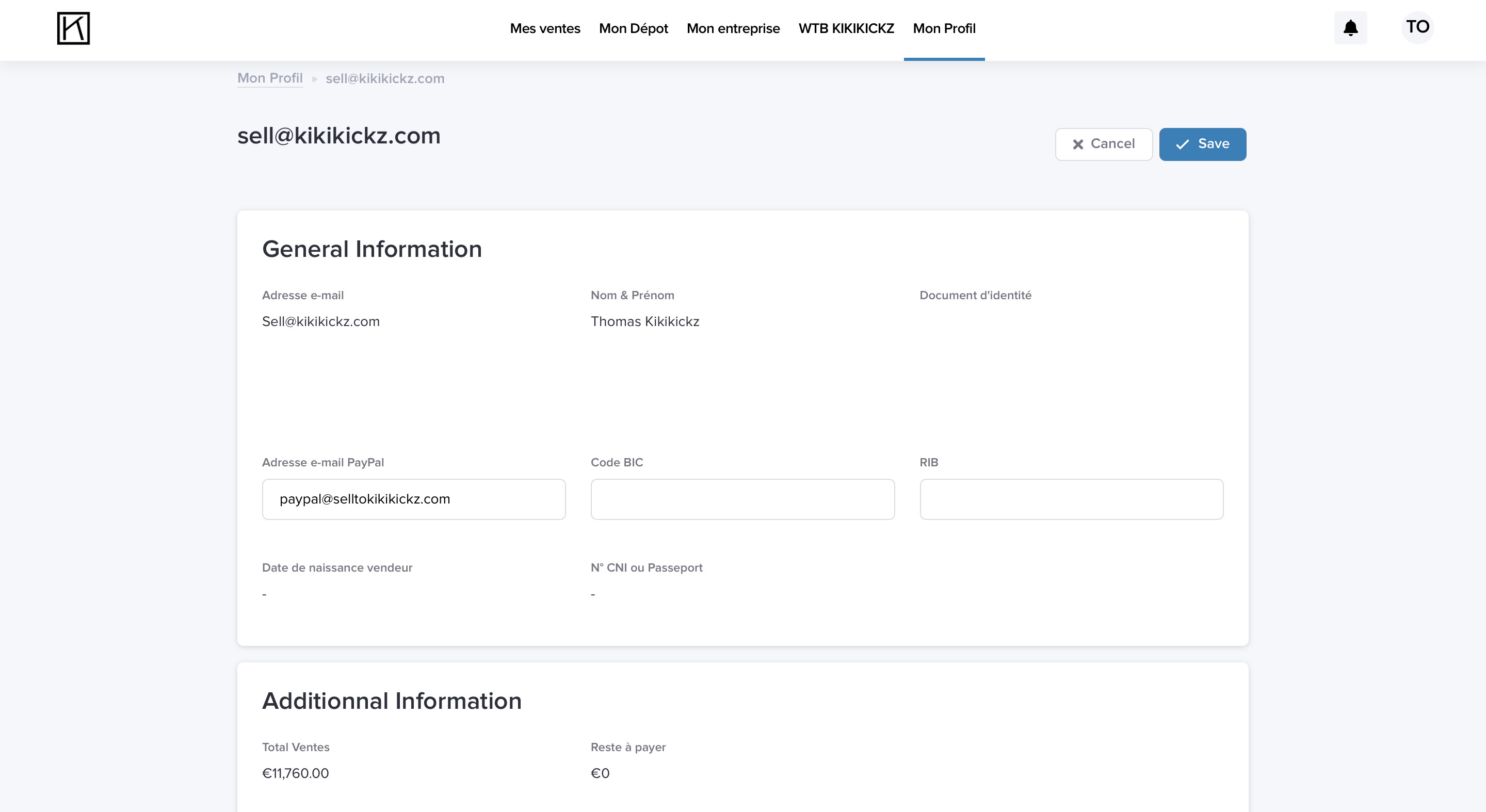 If you choose the option of payment by bank transfer, it is mandatory to fill in a valid RIB and BIC to receive your payment. Any error will cause delays in payment.